Given how fast things have changed in the past year, enterprises are starting to face a new reality where they have to rethink their Digital Transformation strategies and business operations. However, the way forward is uncertain.
This requires the right technologies that support your Digital Transformation initiatives and integrate well with each other. Without successful integration, these tools create more silos within already existing silos.
This disconnect between business and IT operations gets bigger as the organization invests in more technologies. BizOps can bridge this gap at your organization. But before we get into that, let's talk about DevOps.
DevOps is a framework that integrates software development and IT operations. It helps reduce the software development life cycle and provides continuous delivery with high software quality. For example, automating redundant tasks in software development, to make the job easier for developers.
However, DevOps doesn't account for your business and its goals. Although it enables improvement in software quality, it doesn't align tech investments to business outcomes.
If your organization wants to successfully implement a Digital Transformation strategy, you might have to adopt BizOps.
What is BizOps?
BizOps is a decision-making framework that joins technology investments and business functions to better achieve Digital Transformation business outcomes. It helps organizations take a technology-assisted approach to decision-making.
BizOps is a logical extension of the core ideas of DevOps. It is not a product or a technology but a set of practices that organizations can follow to optimize their delivery practices to meet or even exceed business objectives.
Business and IT operations teams can partner to find new ways to store, analyze, and report on data. This collaboration creates the transparency and trust needed to fully realize your digital transformation strategy.
Obstacles
Employing BizOps requires the teams to create an ecosystem that supports data-driven decision making which isn't easy. Enterprise leaders trying to pursue this are obstructed by existing organization silos and the data locked in them. This reduces collaboration between teams and hinders innovation.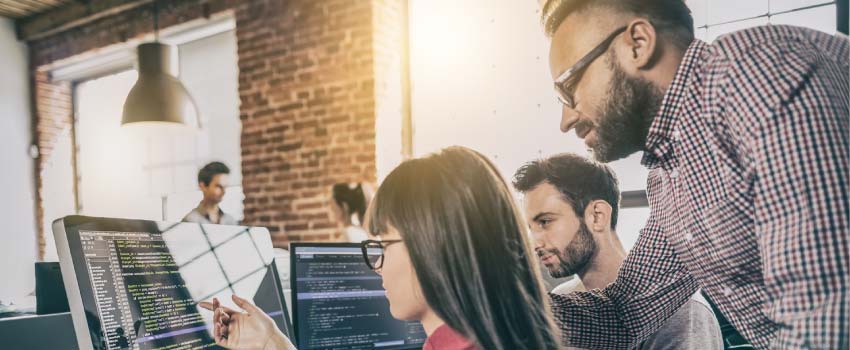 To overcome this, organizations need to store, analyze, and report on data in a fundamentally different way. Teams must adopt AI and machine learning into their everyday activities to streamline data collection and in turn, decision making.
Through this approach, enterprises can continuously gain actionable insights from their data and transform their decision-making practices at the grass-root level.
Break down silos at your organization to enable transparency and implement BizOps successfully.
How is BizOps useful?
The new normal requires businesses to be more efficient than ever. Once you overcome the obstacles and implement BizOps at your organization, you can start leveraging it to benefit your remote workforce.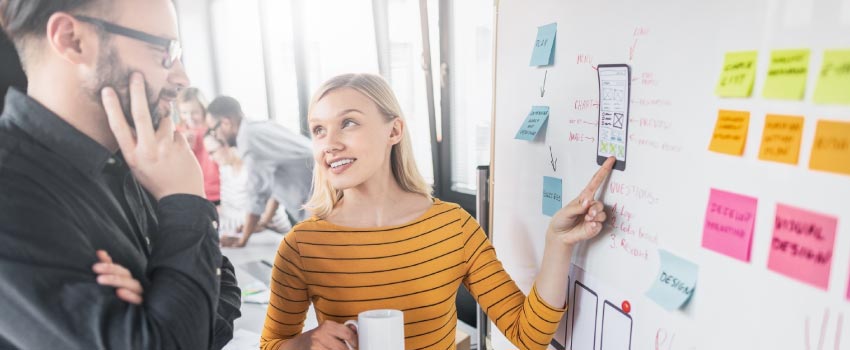 Here are some ways that BizOps can be useful for your organization:
Improve the way your organization uses data. Businesses can use AI and machine learning to analyze data and use it to make important decisions.

Gain immense cross-team visibility and transparency. This enables collaboration and changes the way your organization has operated until now.

Establish trust between business and IT teams. The transparency provided by breaking down the silos builds trust and confidence in the workplace

Allow teams to prioritize project activities based on business requirements and the insight provided by data analysis.

Get better returns from tech investments by enabling faster Digital Adoption. Businesses can leverage Digital Adoption Platforms to streamline this process.

Attain better business outcomes, faster. Data-driven decisions help your business become more agile and deliver outcomes faster and better.

Provide an enhanced customer experience. CIOs, architects, and IT teams can create a customer-centric organization with BizOps.

Drive engagement by giving all employees a greater sense of purpose. Employees become more responsible for the business side of what they deliver.
To sum it up, BizOps helps teams collaborate with each other in an agile way. This cross-departmental collaboration provides transparency and builds trust, creating a more confident workforce. It also helps provide a better customer experience and deliver better business outcomes, faster.
What are the areas that BizOps can benefit?
Implementing BizOps can help these three areas in your organization:
Product planning – BizOps connects investments, teams, tasks, and processes across the organization to help employees and teams reach desired KPIs and valuable outcomes. This helps in implementing a strategy and building the roadmap to deliver a better product.

DevOps – Being an extension of DevOps that connects it with business outcomes, BizOps helps development, testing, and operations teams build trust and confidence in their work and improves the quality and speed of their delivery.

IT operations – It helps IT teams optimize their service levels, improve their efficiency, and drive business performance with a focus on customer experience.
How to maximize the value of Bizops
A. Invest in the right tech
Harness the power of new technology to help your BizOps teams power the company's operations and decision-making. BizOps combines the power of AI and human judgment to make better decisions than using either one alone. It effectively closes the gap in data correlation between IT operations and business outcomes with improved communication and data sharing.
B. Streamline communication
To link IT teams with business goals, effective communication is crucial. Enabling transparency alone will not help achieve this as each department must take the responsibility of communicating its goals with other teams and department leaders.
Leaders must also give their team members a higher sense of purpose by educating them about their input in achieving the business outcomes. This can boost engagement and engaged employees make better decisions and produce greater results.
C. Enable business process compliance
As BizOps increases transparency and enhances cross-departmental function, it also increases the risk associated with it. Since more employees start to handle the data in your organization, there are higher chances of error or mishandling of data.
Ensure that all your new processes adhere to the organization's and the industry's rules and guidelines. Data gathered from employees through software has to be in the right format.
Apty makes it a lot easier to ensure process compliance with internal and external policies. Its data validation tool can help users input data in the right format without compromising their privacy. Apty can also be used to find gaps in your processes and fix them with software walkthroughs that guide users to complete tasks in a compliant manner.
How a DAP can help
Once BizOps teams start deploying new processes and change the way the business operates, employees might find it hard to adapt to these changes. The new technology that they are introduced to as a part of this change might overwhelm them.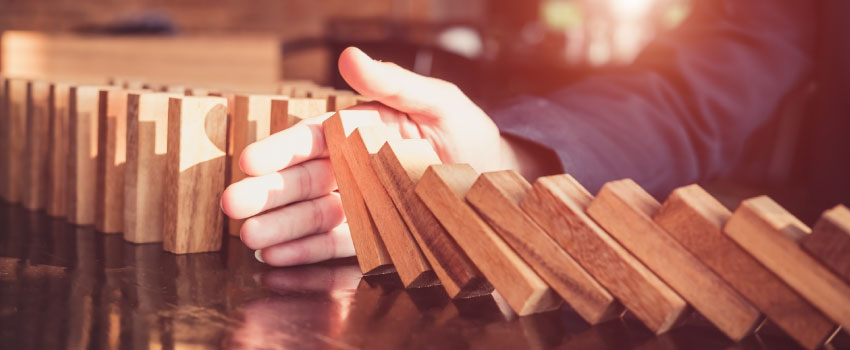 A Digital Adoption Platform can help you introduce your new processes to your employees with the help of in-app guidance. It serves as a guidance layer on new software or processes that you deploy at your organization as part of your BizOps initiative.
Apty's analytics help you gain visibility into your process and how well employees have adopted them. It helps you find gaps in your process that can be immediately addressed by deploying walkthroughs that interactively assist employees in completing their tasks.
As discussed earlier, Apty can also ensure accurate data collection with its data validation tool and business process compliance. You can send announcements through the application and inform employees about any change that you mean to introduce.
Apty is the highest rated DAP for customer satisfaction and is trusted by various Fortune 500 Companies for their digital initiatives.